Bailey Homes offers all the benefits of a smaller, family-owned company while offering wholesale-company value. By developing a strong working relationship with each of our customers, we are able to give you the personal attention needed to meet your individual needs. We treat you, the customer, with respect from the moment we first shake your hand to the day we hand over the keys to your new home.
Meet Our Staff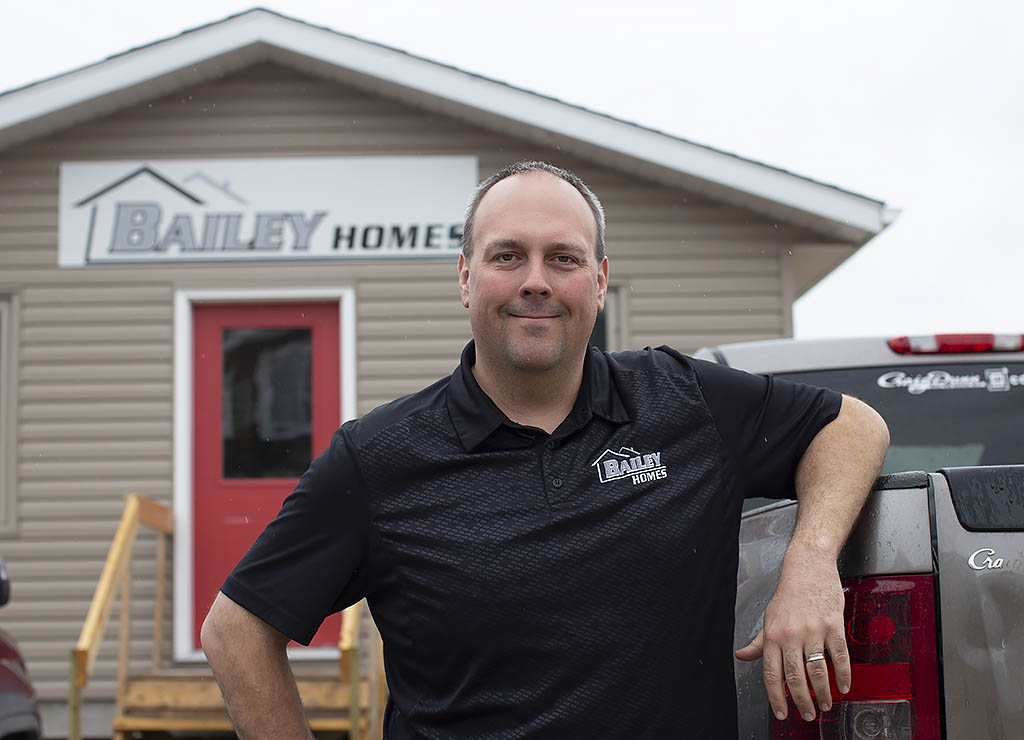 Shawn Bailey, Owner
[email protected]
Bailey Homes owner Shawn Bailey was born and raised in Portage la Prairie and has over twenty years of experience in the construction trade.
Shawn grew up in the workshop, at the side of his cabinet-making father, Ian. As a young boy he was making furniture and projects that his grandmother would sell at local flea markets.
During high school Shawn worked in the lumber yard at RONA, and then worked under a journeyman while going to college. Once he became a journeyman carpenter he partnered with his father Ian, and they focussed on general contracting jobs including on-site builds, concrete, renovations and many other custom projects.
Shawn's experience as a general contractor made the transition to building ready-to-move homes much easier, as he's very familiar with the ins and outs of each step in the home building process. The priority for Shawn and the crew at Bailey Homes is customer service and the quality of their product. Get in touch with them today and they'll work with you to design and build the home best suited to your family.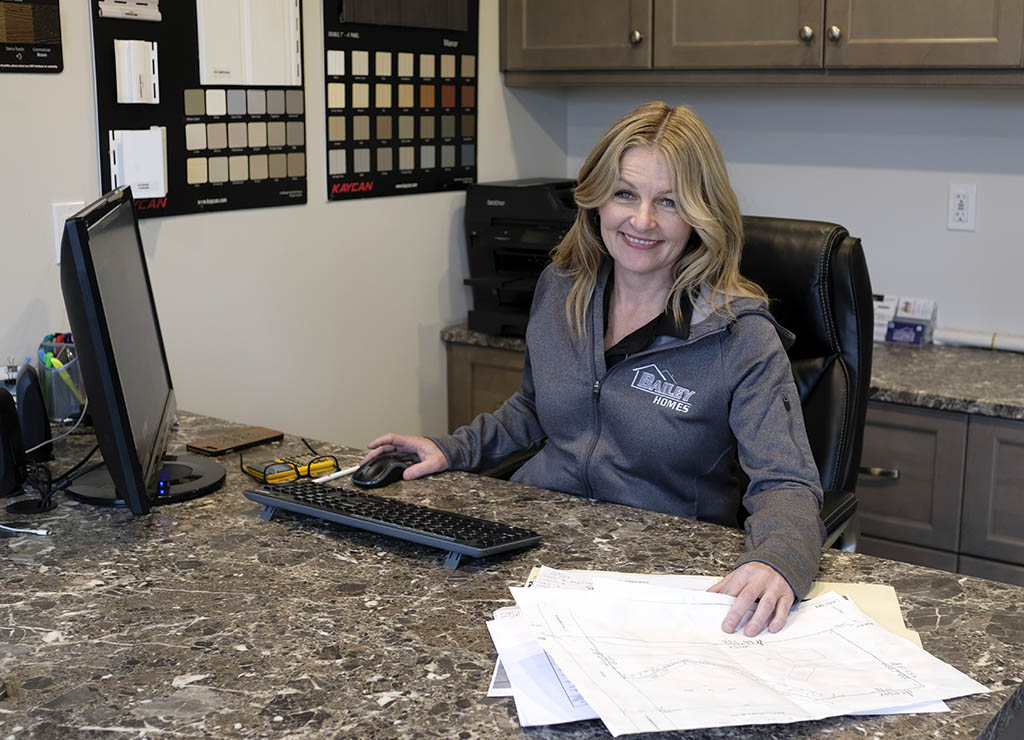 Sharon Bailey, General Manager
[email protected]
Bailey Homes General Manager Sharon Bailey has many years of experience in the construction trade and home sales. Sharon has worked in the residential, commercial and agricultural construction industry in southern Manitoba.
Sharon is a certified draftswoman, and with her expertise Bailey Homes is able to offer a complete drafting and engineering service — there are no cookie-cutter homes. She will work with you at the design stage to ensure you get a practical home that is best suited to you and your family and custom-designed specifically for you.
Having Sharon as the in-house designer is a major reason to choose Bailey Homes for your RTM home — call today and she'll get working on your custom home.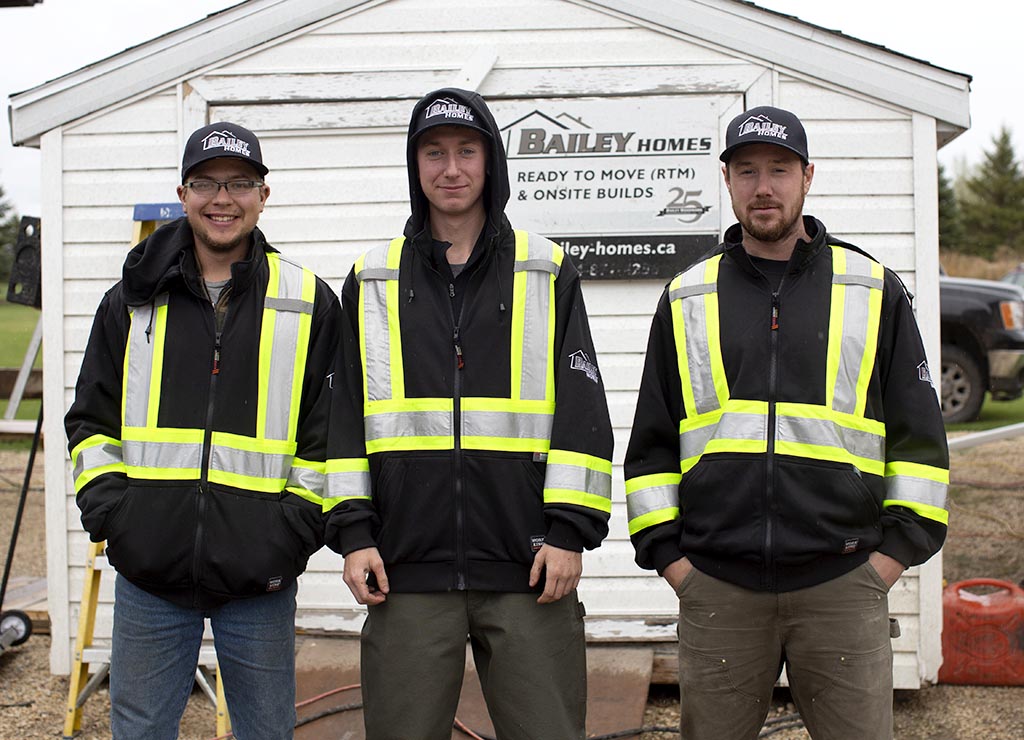 Nick Wall, Foreman
Nick has been in the construction industry for the last eleven years and he has experience in framing, concrete, finishing and in the cabinet shop.
One of Nick's first jobs in construction was with Bailey Homes for a summer. He joined us full time in 2010.
His responsibilities at Bailey Homes include managing our crew and ensuring that homes are framed to design specifications. Nick is a hard-working and dedicated employee who is excellent at his job, ensuring that the homes are built to Bailey Homes specifications and quality.
Ian Bailey, Carpenter
Ian Bailey is the man who started it all at Bailey Homes. Born and raised in the Portage la Prairie area, Ian worked at Safeway for sixteen years before taking cabinet-making at Red River Community College.
In 1988 he started his own business specializing in kitchens, bathrooms, offices and interior finishing. He also did some construction such as additions, sunrooms, decks, and garages. Anywhere you go in Portage la Prairie and the surrounding area you have a great chance of coming across work that Ian has done.
He was our original finishing carpenter and cabinet maker here at Bailey Homes. Now semi-retired, Ian does the extra touches to make your home specifically for you. Fancy trim, window seats, lockers, it's all him.
In addition to his custom work, his vast experience with construction and woodworking makes him a invaluable mentor to the crew.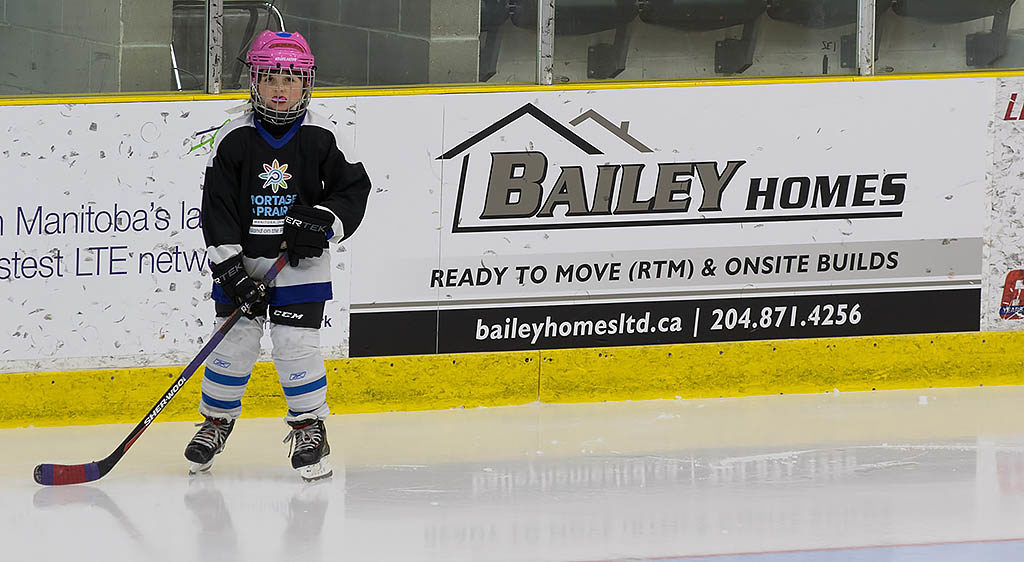 Emma, Future Manager!
Meet Emma Bailey, the next generation at Bailey Homes. She loves coming to the yard and getting our employees in shape, seven years old and already running the show!
Fred Greenslade, Webmaster
[email protected]

Fred and his family live in Portage la Prairie and he met Shawn when he was looking to have someone reconstruct a wrap-around verandah on his early 1900s home. Shawn also has worked on building his garage, kitchen and various other work.
Fred has been a photographer and webmaster for many years, working in the newspaper industry and at Delta Waterfowl. When Shawn initially wanted a website and photos, Fred helped out. With the continued growth of Bailey Homes, Fred's services have been needed more than ever and he's taken on a greater role in marketing, scheduling and customer service.
Look for his work on the website, videos and social media.