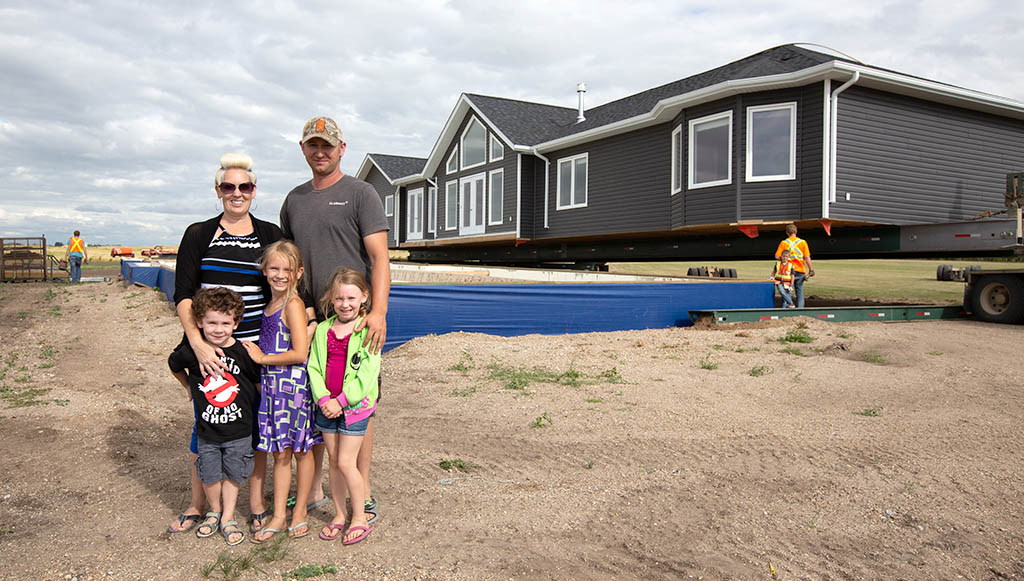 Bailey Homes gave us our dream home!! From start to finish they were the best to work with! We highly recommend Bailey Homes to anyone. We are so very happy with the outcome and we can't wait to move in and make it ours! Thanks to them, our dream came true!
Alana and Kyle Gardiner — Carnduff, SK
We loved our experience building our dream home with Bailey Homes. Shawn and Sharon are top-notch! Everyone involved in our build was very professional and knowledgeable. A+ builders!
Sherry Trudeau — Bakers Narrows, MB
Our first time buying a new home was made an absolute pleasure thanks to Bailey Homes. The build quality is superb and you can customize the homes to exactly what you need. The staff at Bailey Homes are all a pleasure to work with and provide both a personal and professional experience with expert advice. I wouldn't hesitate to build again with Bailey Homes and would recommend anyone else who is in the market for a new home to use them. Best decision we made, and can be the best decision you make. Happiest new home owners.
Alex Dally — Moose Jaw, SK
Extremely helpful in planning stages; workmanship of plus plus quality; building a new home takes a lot of time and patience. Bailey Homes made suggestions which were extremely helpful. If we had to do it over again, Bailey Homes would be our builder of choice.
Penny Beck — Flin Flon, MB
From start to finish our experience with Bailey Homes was top notch! Everyone we dealt with was extremely professional, hard working, and personable. The high quality workmanship and standards of Bailey Homes shows throughout our RTM . We couldn't be happier with our new Lake House built for us by Bailey Homes!
Richard and Karen Klause — Flin Flon, MB
Hands down a home built by Bailey Homes is the best bang for a buck and truly move in ready. You will enjoy higher quality choices within their standard pricing vs other RTM companies. Many people tend to choose companies with much cheaper quotes but overlook (in many cases) there is no painting or eavestroughing included.
Most importantly, Bailey Homes' after sale service is second to none! They are at your location doing follow-up checks on your home (for 1 yr), tidying up moving cracks/damage, responding immediately to any other issues or problems. I always recommend Bailey Homes and hope that others choose the experience we had!
Erin Fraser — Frobisher, SK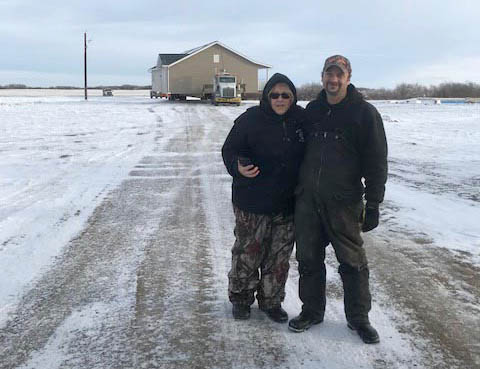 We love our Bailey Home!!! From the very first contact with Shawn to countless hours with Sharon, everyone we dealt with was professional, honest, and super friendly. They were upfront about every aspect of building one of their homes. No hidden anything. Fred was amazing at sending us updates and pictures every step of the way. They were on time with the build and our price did not change unless we requested a major upgrade. Sharon was also very helpful in designing our garage that we built once the house arrived. Even after we settled into our new home they are always willing to help with any questions we have. I would highly recommend them to everyone. You will not be disappointed. I would definitely build with them again.
Tina Kulman — Edenwold, SK
We just want to thank Bailey Homes for such careful attention during the building process of our beautiful cottage! We are all settled in and we couldn't be happier with both the quality of workmanship and the ease in which the building process unfolded. The Bailey's were professional and very easy to work with—we would highly recommend them to any others who are looking to build a new home!
Jeff and Dawn Murphy — Portage la Prairie, MB
The workmanship of Bailey Homes is excellent, we also found that what was their standard in their package on many items, other contractor's much of it was upgrading, good choices. I would highly recommend Bailey Homes to anyone looking at a new home.
Wayne and Noel Klock — Ituna, Saskatchewan
It is such a big deal to to decide to build a home, the stress can come from so many angles, in choosing to build an RTM we avoided a lot of those stresses, in working together with Bailey Homes there was so much about the process to enjoy. Without hesitation we recommend Bailey Homes to anyone who asks.
Katherine Kyle — Carnduff, Saskatchewan
We would highly recommend Bailey Homes for your next construction or home building project. We hired the Bailey's to build our home and were very impressed with them from the beginning. From the drawing of the floor plans, to the general contracting and construction of our home, the Bailey's were professional and easy to work with.
Trevor and Vanessa Groening — Portage la Prairie, Manitoba