The Salem 3 is very similar to the Salem 1 and 2, with a square footage of 1170 sq ft. The increase in square footage allows for a half bath for the master bedroom.
This was designed for a crawl space, so the customers get a much bigger mudroom with a large closet with a hidden access to the crawl space, an excellent use of square footage.
From our designer Sharon Bailey: "This is a smaller space but you still get everything you want as you would in a bigger house. Once again open concept, vault and rakeheads."
Square Feet: 1170 Sq. Ft.
Bedrooms: 3
Bathrooms: 1 1/2

Type: RTM or Onsite
Style: Bungalow
Vault: Yes

Please browse the plans on our site for home ideas, but keep in mind that most homes shown have been altered to meet the specific needs of our customers. Any design shown can be customized to best fit your needs.
---
Video Walkthrough
(The Salem 3 was formerly called the Maddux)
---
The Salem 3 Plans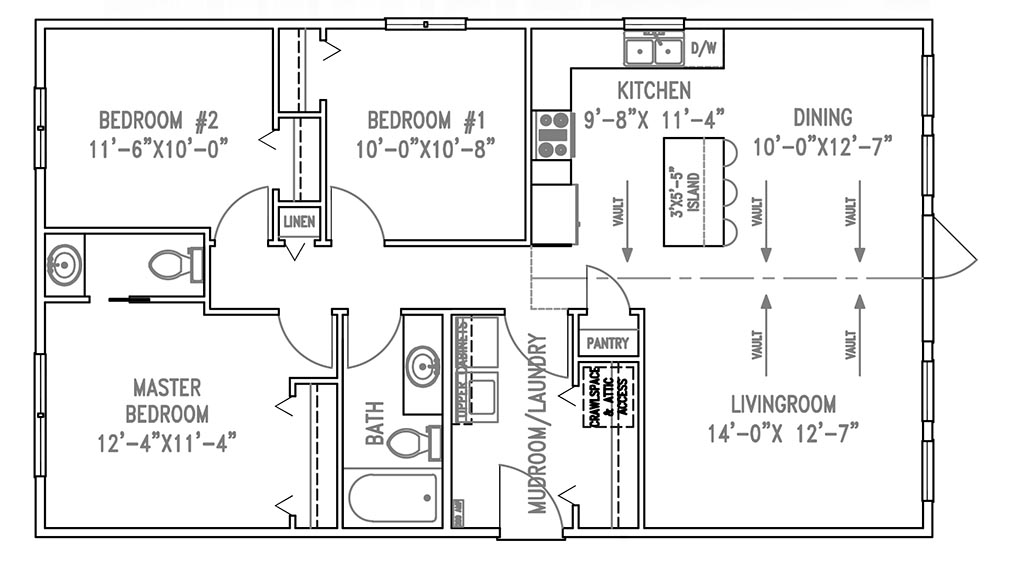 ---
Photo Gallery