From our designer Sharon Bailey: "This home was very customized for specific customers, a very unique one-of-a-kind house. Very angled on the front, exactly what the customers wanted."
The master bedroom is on the second floor and there is also a sitting area, corner tub. There is a nice guest bedroom on the main floor, with the second floor secluded from the house. It also has stacked stairs, so you have a full basement where you can add bedrooms.
Square Feet: 1352 Sq. Ft.
Bedrooms: 2
Bathrooms: 2

Type: RTM or Onsite
Style: Two Storey
Vault: Yes

Please browse the plans on our site for home ideas, but keep in mind that most homes shown have been altered to meet the specific needs of our customers. Any design shown can be customized to best fit your needs.
---
The Wrigley Plans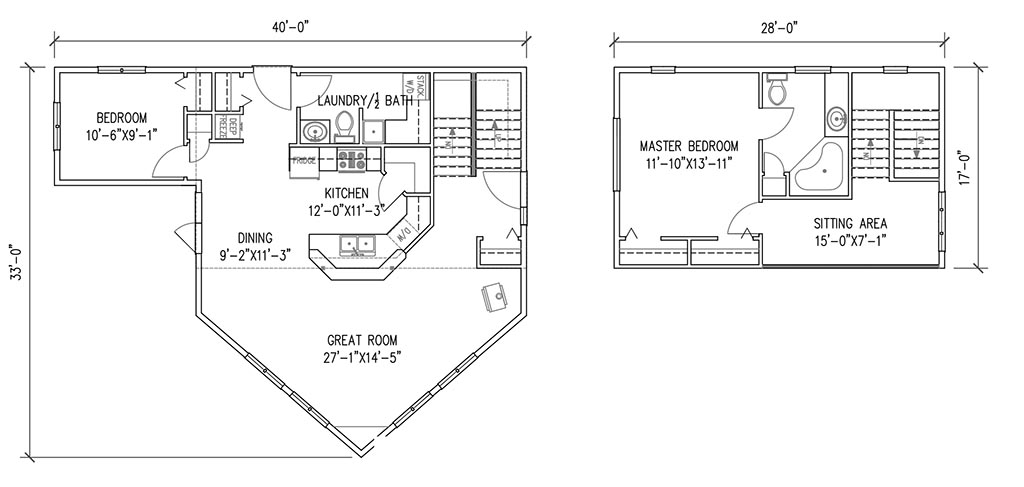 ---
Photo Gallery