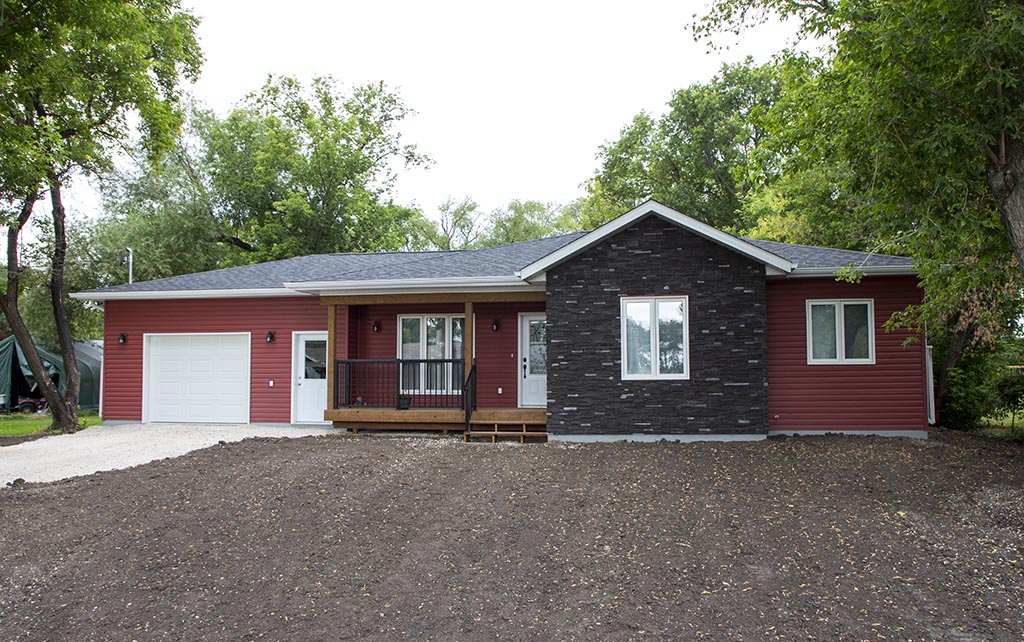 This 1348 sq. ft. home has a covered porch on the front and lots of curb appeal.
The home has three bedrooms, a huge ensuite, laundry, and a pantry combined with crawl space access. Lots of room! The nice big octagon shaped dining room gives it a unique look of its own.
From our designer Sharon Bailey: "The customer wanted an attached garage, and the width of the lot only allowed for a single garage."
Square Feet: 1348 Sq. Ft.
Bedrooms: 3
Bathrooms: 2

Type: Onsite
Style: Bungalow
Vault: No

Please browse the plans on our site for home ideas, but keep in mind that most homes shown have been altered to meet the specific needs of our customers. Any design shown can be customized to best fit your needs.
---
The Knoxville Plans