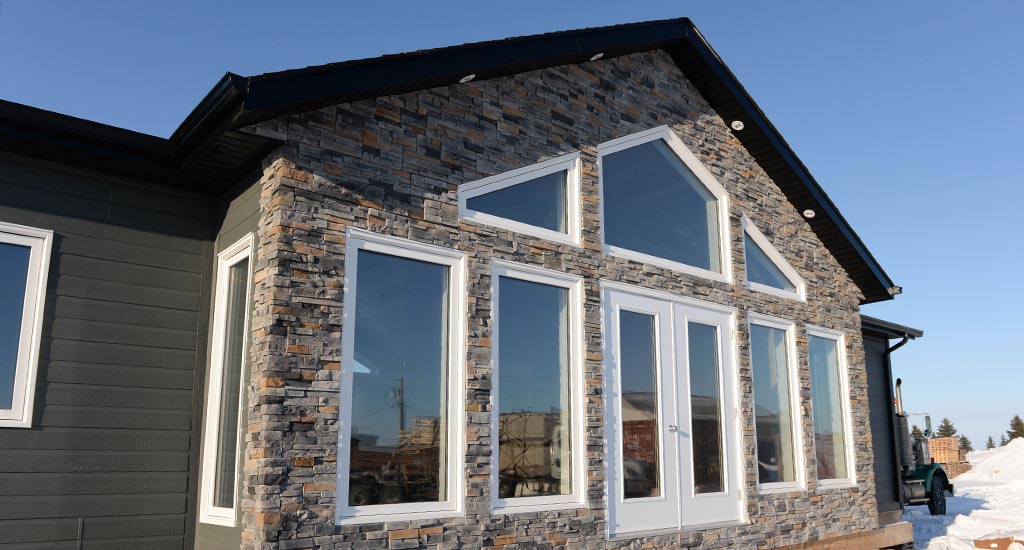 This is a house that moved out to a cottage area in Flin Flon, Manitoba. The home is designed with two bedrooms but it is large enough that we could have easily drawn it with three bedrooms.
It has a nice big open central concept area. The kitchen and dining room has a really nice spacious feeling. The large mudroom has a walk-in closet and laundry.
From our designer Sharon Bailey: "The only thing that is sacrificed really is an extra bedroom and if you don't have kids, why worry about it? This goes on a crawl space so no option to add extra bedrooms on a basement but it could easily be designed for a basement."
Square Feet: 1496 Sq. Ft.
Bedrooms: 2
Bathrooms: 2

Type: RTM or Onsite
Style: Bungalow
Vault: Yes

Please browse the plans on our site for home ideas, but keep in mind that most homes shown have been altered to meet the specific needs of our customers. Any design shown can be customized to best fit your needs.
---
The Bristol Plans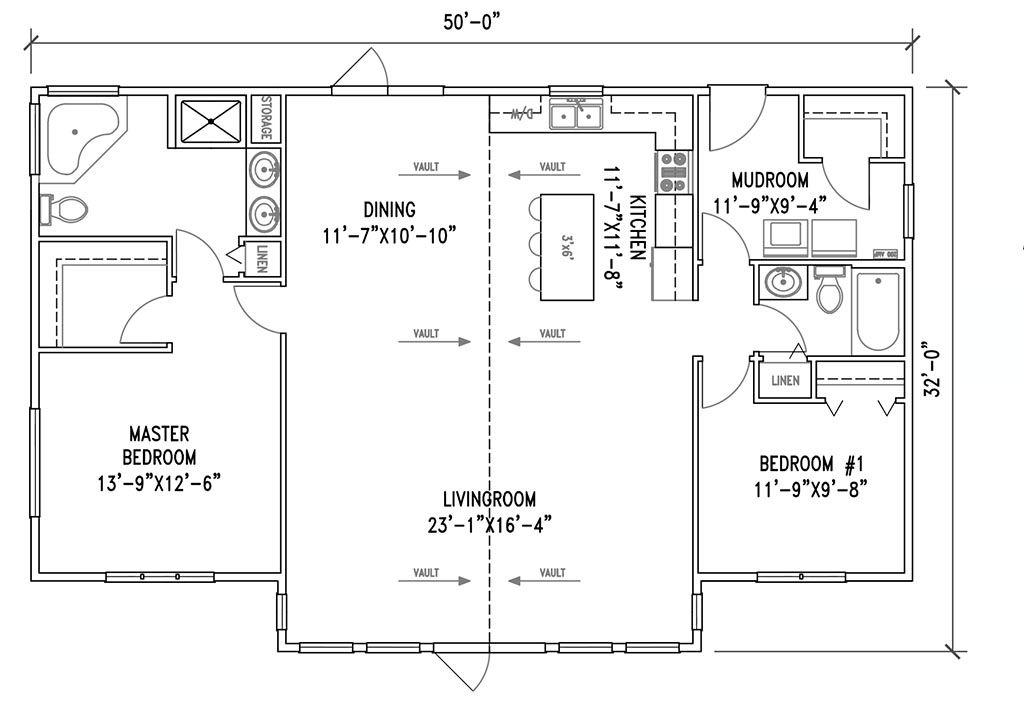 ---
Photo Gallery