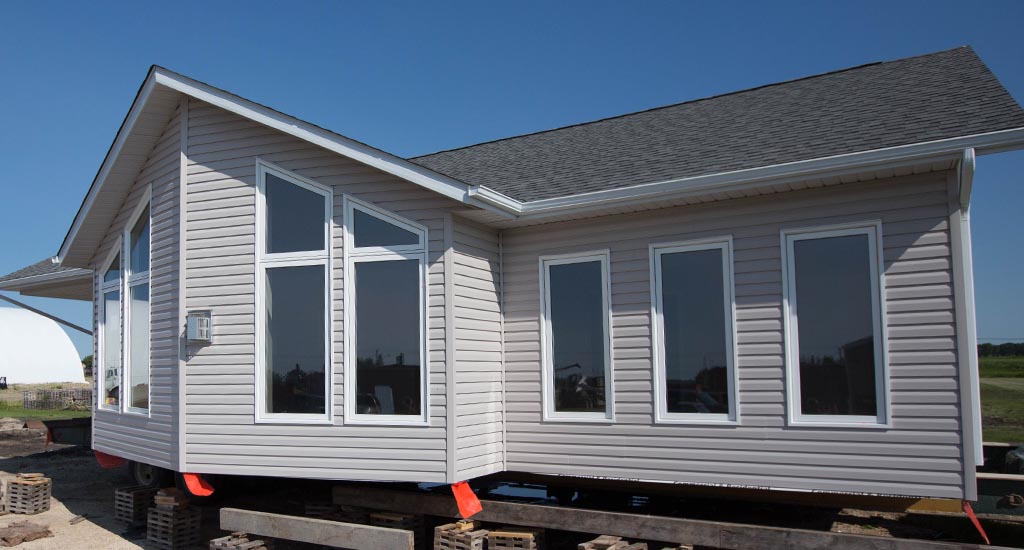 The Madison 2 is a similar concept as the Madison 1, with some slight modifications. The customers switched it up a little by putting a fireplace on the front. It still has the prow as in the Madison 1, just not as many windows.
From our designer Sharon Bailey: "Nice tall fireplace going to the peak with stone work that looks awesome. Switched this up a bit where they made one big bathroom, access from master and spare bedroom, probably a retirement home for an older couple so the spare bedroom is just for company so you wouldn't have too many people using the bathroom."
Square Feet: 1370 Sq. Ft.
Bedrooms: 2
Bathrooms: 1

Type: RTM or Onsite
Style: Bungalow
Vault: Yes

Please browse the plans on our site for home ideas, but keep in mind that most homes shown have been altered to meet the specific needs of our customers. Any design shown can be customized to best fit your needs.
---
The Madison 2 Plans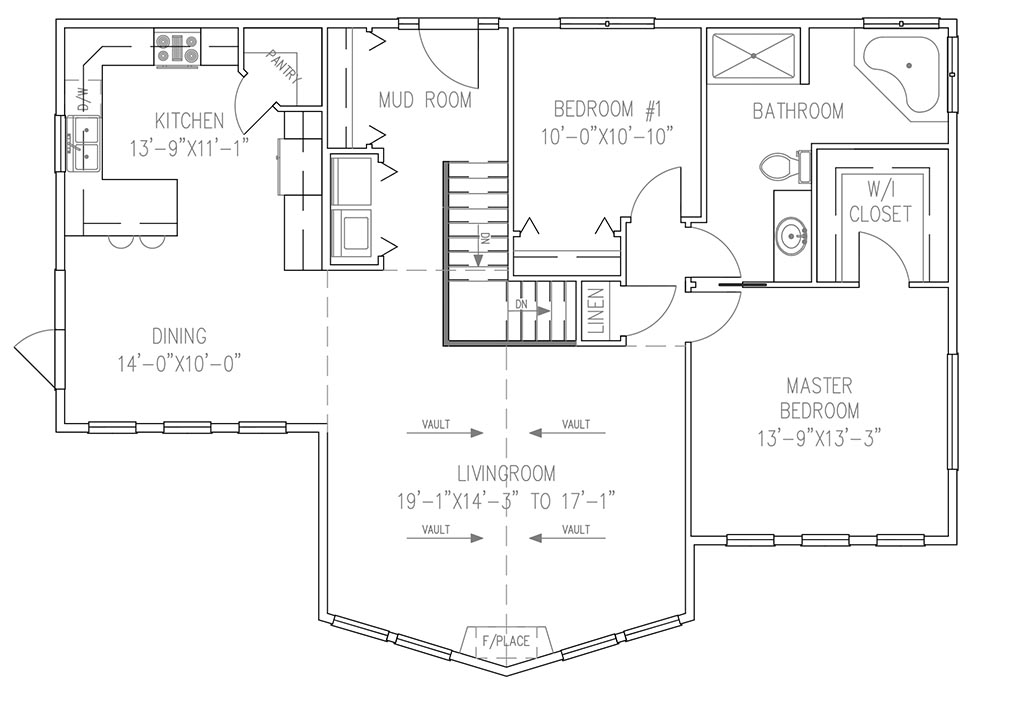 ---
Photo Gallery