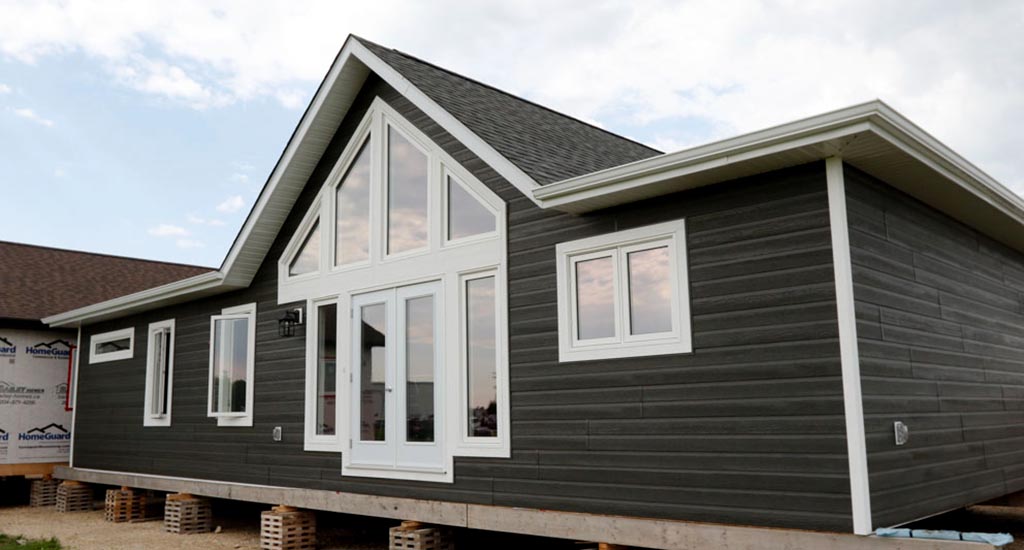 This RTM has three bedrooms, two full baths, and a nice big walk in closet. It has another half bath and laundry combined into one, which is a good way to utilize space.
From our designer Sharon Bailey: "Different look on the front, the way the windows are done, with thick four inch trim. They are all individual windows but the way the trim works they look like one big window."
There is a vault running straight through to the back, and the kitchen is off to the side a bit, with walk-in pantry. A staircase goes into the basement, with lots of closet space.
Square Feet: 1635 Sq. Ft.
Bedrooms: 3
Bathrooms: 2 1/2

Type: RTM or Onsite
Style: Bungalow
Vault: Yes

Please browse the plans on our site for home ideas, but keep in mind that most homes shown have been altered to meet the specific needs of our customers. Any design shown can be customized to best fit your needs.
---
Video Walkthrough
---
The Ashland Plans
---
Photo Gallery