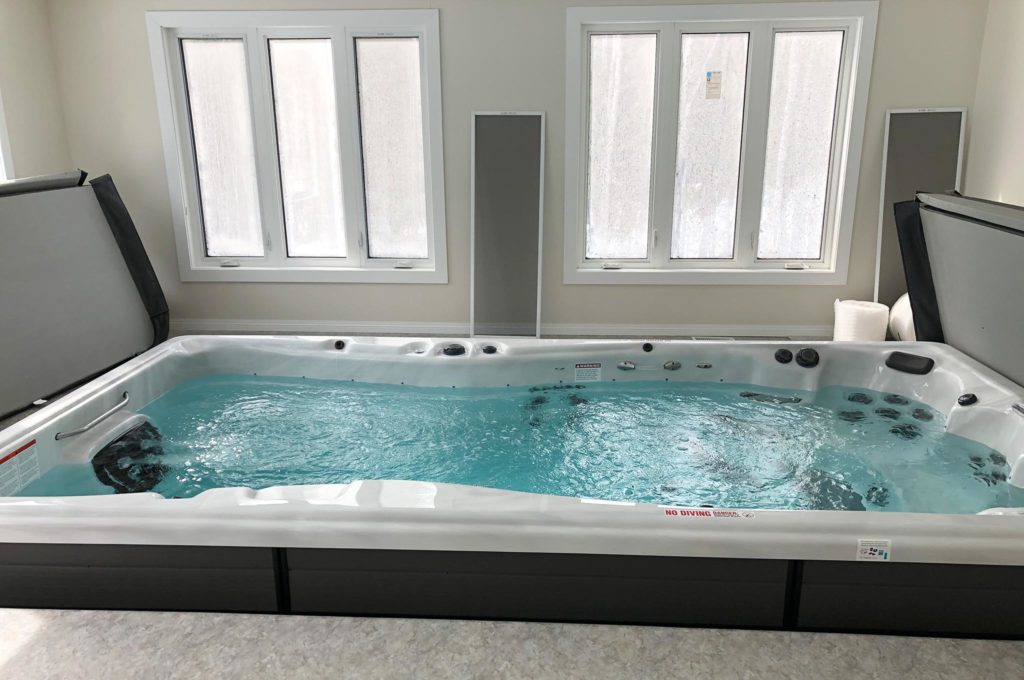 It was another first for Bailey Homes when we added a 16 x 8 x 5' tall swim spa into our Dupont RTM this past year. The spa is so large we had to install it before the gable wall was completed, and then build around it.
The spa was loaded into the home onto a temporary floor at the construction stage, and once onsite our mover lowered it onto the floor supports we added when we did the foundation. Now it sits only one foot above the floor level and looks great. Our drafts-woman loves a challenge and it took a lot of planning with this one!
With Bailey Homes a custom home is not just picking your paint colour — you dream it and we do our very best to make it happen!